[fsn_row][fsn_column width="12″][fsn_text]
The devastation of Hurricane Maria will require a massive recovery operation to restore basic services. The cellular network rebuilding effort was recently visualized through Speedtest maps overlaid on the island.
AT&T, Spring and T-mobile all have teams on the ground bringing sites back online as fast as possible, but some locations on the island the size of Connecticut still haven't been reached due to damaged roads and large debris.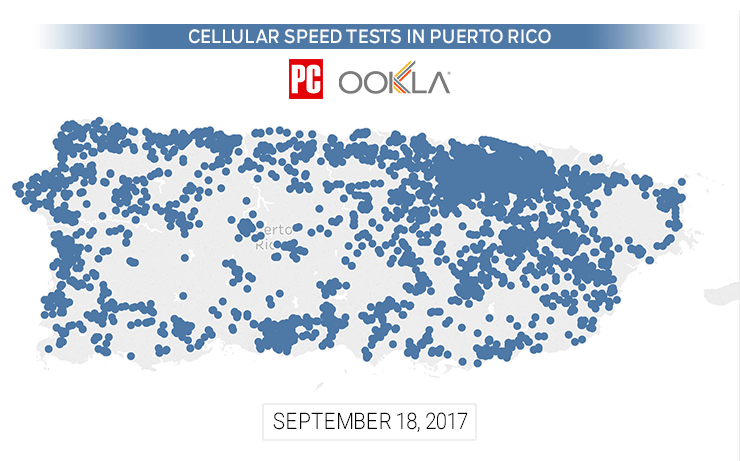 (Image from PC Magazine.)
With many backhaul landlines down, carriers are rapidly trying to deploy satellite systems that can get the towers that are still standing operational.
Another option for network rebuilding doesn't quite make it to space and back. X, the moonshot company from Google's parent company Alphabet, has received an FCC license to deploy its balloon-based network through April 2018. Project Loon uses high altitude balloons to bounce signals between ground-based cell sites and a functioning fiber line elsewhere on the island.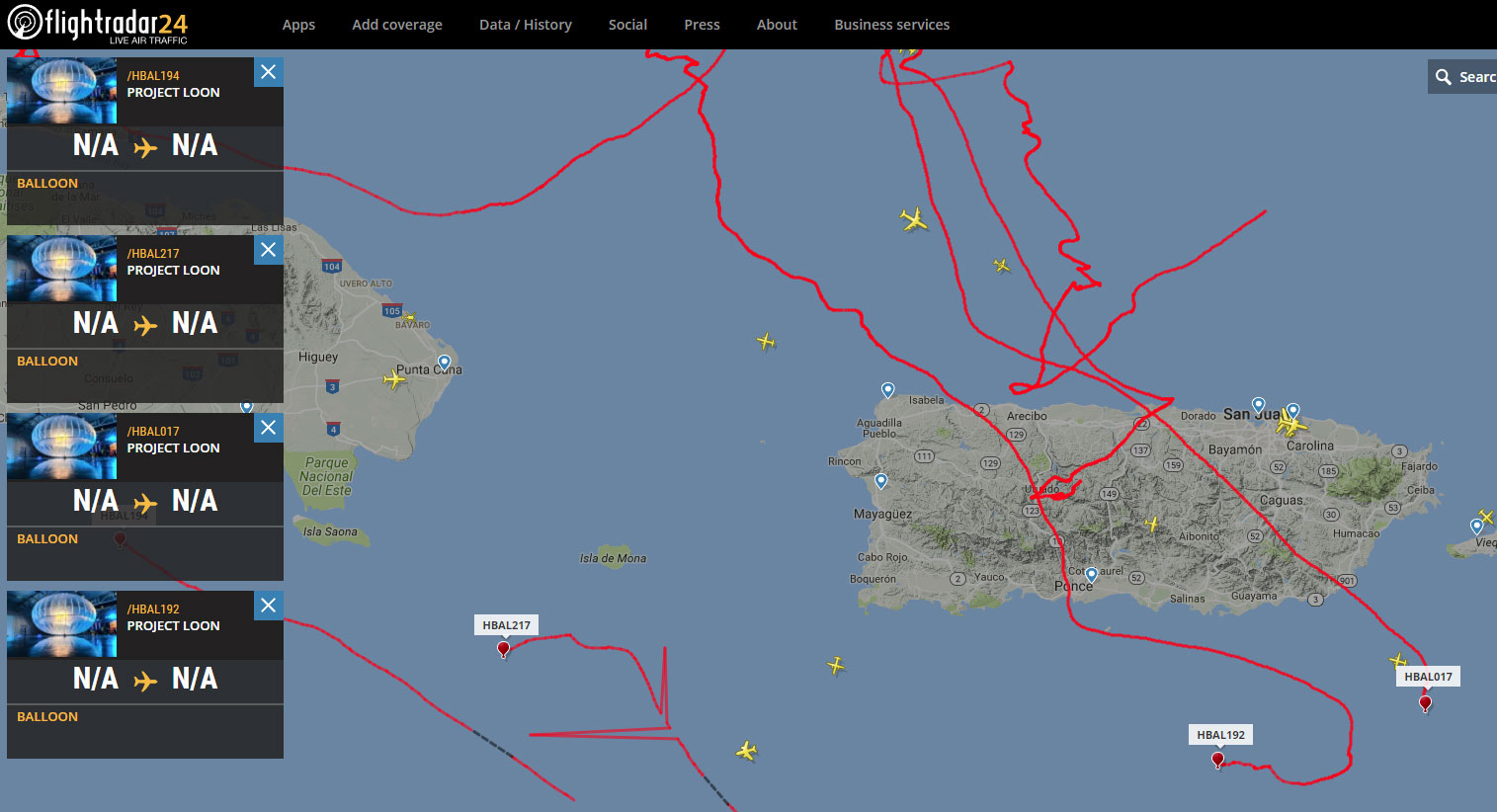 A tracking view of Project Loon balloons.
Can you really be prepared for network rebuilding?
Disaster recovery scenarios are usually scoped based on the partial loss or loss of a site. Floods, tornados, power failure… Losing the vast amounts of physical infrastructure like in Puerto Rico is nearly without compare. New and rapidly deployable technologies like Project Loon and satellite backhaul can help get traffic moving again.
In ground stations and tower sites, the gear in the base station can also be at risk. Products like Uplogix can store and backup configurations that make it easier to do a bare metal restore to accelerate the network rebuilding effort.
Sending a replacement device to a site it often requires a skilled technician to bring it back online with the correct configurations. Uplogix can use the bare metal restore feature to make bringing a replacement device online as simple as swapping the cables. In the event of a bare metal restore, a new device plugged into the network is identified and has the defined OS and configuration installed automatically by Uplogix. The level of skill drops significantly from a network admin to someone that can access the gear and swap the cables from the old device to the new one. In an overwhelming situation like recovering from Maria, anything that frees up skilled effort for other tasks is valuable.
[/fsn_text][/fsn_column][/fsn_row]