Uplogix Professional Services
Uplogix offers professional services to maximize our customers' return on local management solutions through initial deployment services, technical services managers, training and a wellness program.
Our experts help drive implementations and increase deployed functionality and adoption while providing direct involvement beyond the scope of standard support.
Onsite training at Uplogix is a multi-day, hands-on experience. Plan on learning all about Uplogix, getting your questions answered, and spending some time enjoying Austin.
What Professional Services Delivers
The Uplogix technical services team will work with you to design your implementation and provide the services necessary to ensure a successful deployment. Our team members draw upon their experience to help you overcome the common issues associated with the design and deployment phases of the implementation. Our services team will also provide assistance with transitioning your initial deployment to sustainable business-as-usual process.
Uplogix' team of professionals will leverage best practices and expertise to reduce the risk associated with the undertaking of a new technology.  We will work with you through the critical phases—design, deployment and support of your implementation. Our goal is to help you recognize the maximum value of your Uplogix investment.
Many of our large customers are deploying Uplogix technology into both new and existing networks.   By including the Uplogix technical services team into your deployment, you can be sure that the rich feature set is understood, used and providing the maximum possible value.  Participating with your team allows us to continually educate and transfer our experience to you throughout the project, enabling milestones to be successful and on-time.
Technical Services Manager
The Uplogix Technical Services Manager (TSM) provides a single point of technical contact at Uplogix for coordinating the deployment, support, and operations of your Uplogix platform. TSMs are senior Uplogix consultants with both technical and project management expertise. Once assigned, a TSM maintains knowledge of your company's environment, continually monitors the success of your program, makes necessary adjustments, and recommends best practices based upon our industry knowledge and experience. A TSM is also your company's personal advocate inside Uplogix, championing feature requests and coordinating the activities of other Uplogix resources such as technical support or professional services.
Benefits:
Successful implementation of your Uplogix deployment
Achieve business objectives with ongoing planning and recommendations, including best practices and document templates
Advocacy at Uplogix for your needs and feature requests
Facilitate interaction with Uplogix solution engineers, architects, product management, executives, beta software releases
Experienced professionals that provide a blend of technical, business, and project management expertise
To help you realize the greatest value and use of Uplogix technology, Uplogix technical services experts are available for training courses.
Courses are designed and presented by Uplogix field-experienced technical services consultants. The training materials are developed in collaboration with our technical support team to ensure that best practices and common questions customers have during deployment of our products are addressed.
Courses are targeted toward those who will be involved in the design, deployment, or administration of the Uplogix solution. Class sizes are limited to ensure individualized instruction and optimal interaction.
Uplogix training courses apply real-world knowledge, drawing on our experience from an array of customers. To provide realistic troubleshooting and administration experience, WAN simulation equipment and application servers mimic environments found in customer networks.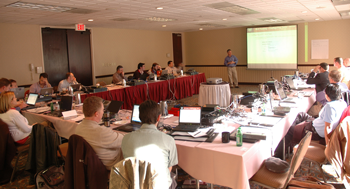 The Uplogix Wellness Program consists of post-deployment services focused on maintaining the health of your implementation and maximizing the value of your investment. The program consists of:
Program Consulting
Status checkpoints with stakeholders, quarterly business reviews (QBR)
Focus on strategic aspects of the deployment
Providing a conduit for the customer voice into the product roadmap
Services Hours
Ad-hoc critical services
Support for ongoing implementation
Solution enhancements
Continual Training
Support organizational changes
New Feature education