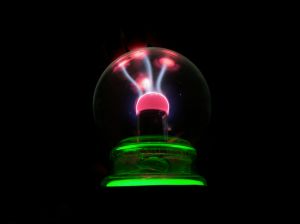 This week the analysts at Gartner released their top predictions for IT organizations and users for 2011 and beyond. The list focuses on changes in the roles that technologies and IT groups play both in the performance of the business and increasingly in the lives of workers.
As an innovative company applying a new way of thinking to solving long-standing challenges in network management, it's pretty easy to see where Uplogix is making Gartner's predictions true today. Here are a few examples:
"By 2015, tools and automation will eliminate 25 percent of labor hours associated with IT services."
The comparison in the prediction is that as the IT industry matures, it will increasingly mirror other industries such as manufacturing, transforming from craftsmanship to a more industrialized model.
At Uplogix we couldn't agree more. Save the trade craft for the real challenges of running a network — not the basic troubleshooting and routine configuration upgrades. We've built a platform that works just like a human would to manage network devices. Our appliance connects over a console port and follows the established run-book procedures, but the differences with automation are striking:
Monitoring is 24×7 whether the network is up or down
Response and resolution times are measured in seconds and minutes rather than hours and days
Run book procedures are followed step-by-step, every time. No shortcuts, no straying from best practices
All activity is logged for compliance
"By 2015, information-smart businesses will increase recognized IT spending per head by 60 percent."
IT-enabled organizations have weathered the recent recession with consolidation and optimization of IT spending, including staff reductions and freezes. This tightening of the IT belt is forecast to lead to an IT productivity windfall, but also sets expectations for IT to continue to do more with less even as percentage spending increases.
The only way to achieve this is to work even smarter and embrace automation. The bar for IT craftsmanship must shift to meeting new expectations by relegating routine and manual network management tasks to automated solutions.
"By 2015, 20 percent of non-IT Global 500 companies will be cloud service providers."
As the focus of the analysts and media shifts to the cloud, network infrastructure is often taken for granted. All of the cost savings and efficiencies assume that the cloud is accessible and with enough bandwidth to meet required service levels.
Functionality like Uplogix' integrated service level verification (SLV) technology helps make cloud applications possible. The unique ability of Uplogix appliances to measure key metrics from the user's perspective, take proactive remediation steps, and notify the NOC of issues means that your users can keep their heads in the clouds.
At this time of year, everyone is looking to the future with predictions of what to expect. At Uplogix, we're already there with a platform for network automation that allows IT staff increase efficiency and apply their craftsmanship to the cutting-edge issues of today instead of just the routine "keeping-the-lights-on" tasks.