[fsn_row][fsn_column width="12″][fsn_text]
No place is safe from malware and cyber attacks, but according to a new study, some locations seem to be more likely to suffer from infections. The top three cities in term of rate of infection are Atlanta, Orlando and Denver. Rounding out the top five are St. Louis and Tampa.
The study included computers in the US detected with infections that varied from Potentially Unwanted Programs, or nuisanceware (compare to the common cold) to ransomware threatening to delete valuable files unless the victim pays a ransom (cancer!).
"It's hard to say exactly why one city or state has a higher rate of infection than others," said Ryan Gerding of EnigmaSoft, the author of the study. "There's a wide variety at the top of the list. Larger cities, smaller cities, and cities in every geographic area. The same is true for the least infected areas. New York and San Francisco ranked near the very bottom of the list."
Leading states by infection were Colorado, New Hampshire and Virginia.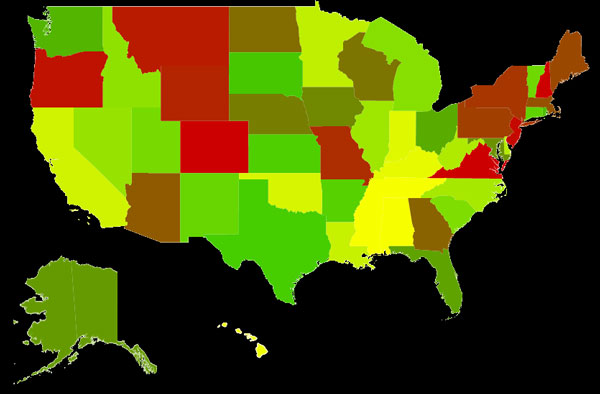 Another slice of the malware infection data looked at what days of the week had the most activity over the first half of 2018.  Hump Day, Wednesday led the list with the most, while apparently hackers rest on Sunday, which logged the fewest attacks.

Of course, these infections can happen anywhere and at any time, the key is to remain vigilant. Backup your data regularly and keep your system up-to-date with the latest virus and system updates. (SHAMELESS PRODUCT PLUG: For network infrastructure, using Uplogix can make it much easier to stay on top of OS updates and security patches without traveling to each site.)Use trusted anti-spyware/malware software, and be cautious of links sent to you in email or social messages — especially if it's Wednesday and you are in Atlanta…
[/fsn_text][/fsn_column][/fsn_row]