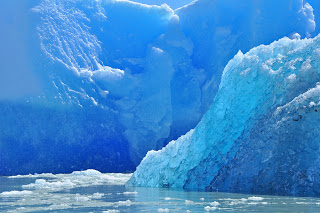 What qualifies a site as "remote" to you?
Researchers at DARPA (the US military's Defense Advanced Research Projects Agency) recently announced that they want to create a massive system of unmanned sensors and systems to monitor and track the even the most remote regions of the Arctic.
With retreating ice expected over the coming decades, the regions strategic importance is expected to grow with increased shipping during summer months and a push to exploit natural resources along the continental shelf. The Assured Arctic Awareness (AAA) project will be challenging. According to DARPA:
As with the development of any remote distributed system, developers will need to overcome the technical challenges of persistence, survivability, energy management, sensing, mobility, delivery, and communications.
This description could be applied to some of the use cases for Local Management from Uplogix. While many of our devices are deployed in climate controlled data centers in suburbs and big cities, other Local Managers are in racks on oil platforms in the North Sea, isolated pipeline monitoring stations, and military bases in Afghanistan
Local Management provides persistence and survivability for critical network infrastructure by managing directly – not over the network. For widely distributed applications, the capability of Uplogix to automatically address common faults without human intervention is key to ensuring service levels are met and avoiding costly monitoring over the network.
Uplogix can do anything from automatically rebooting a hung, or wedged, device to performing multiple types of configuration recovery. Uplogix also provides a robust framework for end-users to define new recovery procedures or customize and extend prepackaged ones.
So, whether you are putting together a proposal for a monitoring network in the Arctic for DARPA, or maybe just a branch office for your company, you might be looking for some of the same functionality that Local Management delivers.