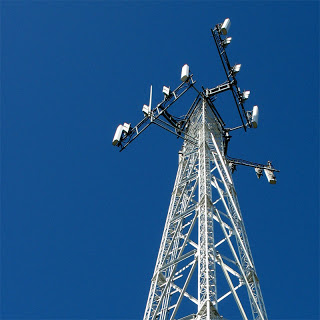 At the Mobile World Congress in Barcelona this week wireless carrier executives discussed the challenges of meeting an exploding demand on their networks as the number of users and their appetite for bandwidth continue to grow. The service providers' concern is that while they are seeing doubling in wireless data needs, they are not expecting to see a linear increase in revenues.
Execs from Orange Group, AT&T and Shaw Communications all voiced concerns that their revenues were not growing enough to keep up with expenses. Panel moderator John Chambers, CEO of Cisco, didn't offer much comfort, saying, "We're moving from a connected to a hyper-connected world. Two-fifths of cloud loads will be off a mobile environment, and video will be the killer app – the primary way to do mobile cloud, and not just how we communicate." His solution, presumably, is for service providers to buy more gear – and even better if it has the Cisco logo on it.
Dennis Steiger, CTO for Canadian-based Shaw Communications said that operators have no choice but to continue to innovate and invest in technology. "If you see the potential to make a disruptive change, you invest…"


Applying Local Management as a solution for Wireless Carrier Networks
Wireless providers fall into the sweet spot for local management in many ways. Their infrastructure is widely distributed and critical — two requirements that make for high support costs involving frequent truck rolls and redundant gear.
A wireless location contains a variety of infrastructure devices for both transmitting and receiving signals as well as backhaul devices that vary from fiber connections to microwave or even satellite links depending on location and traffic load. An Uplogix local manager can connect via a console port to all of these devices and monitor at 30 second intervals. Automated functionality can ensure devices are up and running, as well as create an out-of-band link for remote experts to access troubled gear before rolling a truck.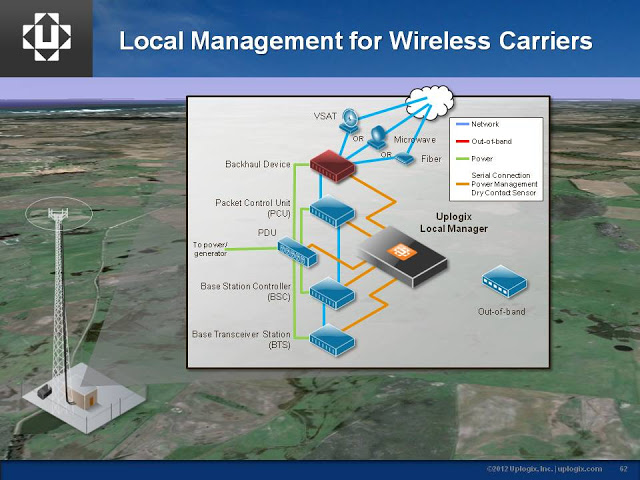 Uplogix in a wireless station can manage the wide variety of networking and communications infrastructure.
Combined with highly configurable and granular role-based administrative access with flexible password rules, multi-factor authentication and TACACS and RADIUS integration ensures that the network infrastructure stays as secure as the weather-proof buildings that house the delicate electronics.
If you are a wireless carrier trying to innovate your way out of a challenging market, give Uplogix a call – or maybe a text message. We can probably help you squeeze more out of your network by lowering service costs and increasing uptime.