The next rev of the Uplogix Local Management Software, v4.4, is available. It runs as a VM on the Cisco UCS Express platform and includes features for dedicated networks plus new and expanded advanced device drivers.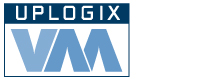 The initial application of the newly virtualized Uplogix software is available on the Cisco UCS Express platform running in a Cisco integrated services router (ISR). With the ISR providing the serial connections to managed devices and the Uplogix Virtual Machine running on the UCS Express, the solution expands the hardware deployment options and increases managed port density to 48 per Uplogix Local Manager. This is an increase of 16 devices from the maximum number of supported devices with the Uplogix 3200 Local Manager for deployments requiring management of many devices.
Some of the other new features in the v4.4 release include the following:
Subinterface support | The Uplogix Local Manager Ethernet management interfaces now have Dot1Q/VLAN support, enabling dedicated networks for service level verification (SLV) traffic, static routing for management interfaces, and additional network access to the Uplogix CLI.
Updates for remote networks | The new release includes new support/enhancements for Sea Tel (General Software Release 4), iDirect iDX software, Multi-Tech iCell USB Modems, Iridium modems (Uplogix now can perform a SIM card activation check and retrieves the SIM ICC ID), and support for C-Com iNetVu and other software applications using high ASCII characters.
Additional Cisco features | Uplogix supports Cisco IOS 15 software as well as added a Pull OS function for Cisco ASA products.
Pull TFTP action for all drivers | A new standard feature available for any managed device is the ability to manually or automatically log into a device and copy a file via TFTP to store on the Local Manager.
Uplogix Local Management Software v4.4 is available now on all new Local Managers or to install on the Cisco UCS Express. Customers wishing to upgrade should contact Uplogix support at www.uplogix.com/supporthttp://www.uplogix.com/support.