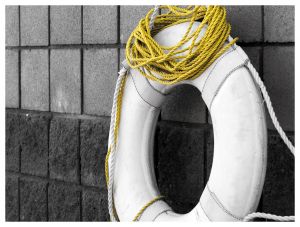 A recent article in Network World said that the tech unemployment rate is below 4%, with key IT positions staying open for months due to a shortage of qualified applicants.
For those running IT shops, this means a few things – new hires are going to be more expensive, current employees need to be kept happy if they are going to stick around, and everyone in IT needs to be working smarter. Doing more with less isn't just a nice-to-have, it's the only way for many IT groups to survive.
The IT people most in demand are those with six to 10 years of experience, followed by those with two to five years in the trenches.
Uplogix is here to throw you a line. Putting local network management into your ecosystem will save many of the routine device recovery and troubleshooting headaches that are a daily part of running a network. When we're not able to fix issues automatically, we tell your IT folks exactly where the problem is and get them direct secure access to the device — even if the network is down.
No more hunting down dial-in numbers or trying to talk someone through a recovery operation over the phone. Or even worse – getting in a car, 4×4 or helicopter for a site visit. The last thing you want is pulling a talented IT professional off of other pressing tasks to sit in traffic.
What about just outsourcing it all? Remember, we're all swimming in the same IT talent pool and it's getting shallower. Keeping your head above water is going to get more and more expensive, so look for IT automation options as a way to stay afloat.
Want to know more?
Get more info in this white paper about how to calculate the real cost of network management.