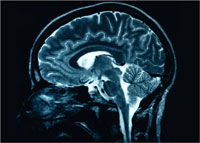 The Uplogix Control Center is the core of an enterprise-wide deployment of Uplogix appliances. As the point of control for all Uplogix appliances, it's web-based GUI puts IT administrators in control of real-time data to easily manage all devices connected to the appliances.
As with most enterprise applications, redundancy is an important consideration and often a requirement. Please see the following video and description of how to achieve high availability with your Control Center:
In short, HA is accomplished through a Primary and Secondary Control Center and a DNS server. The Primary updates information every 15 minutes with the Secondary Control Center, which operates in a warm standby mode.
The DNS sends traffic from users accessing from workstations and Uplogix appliances (from basic heartbeat calls to device configuration information and instructions) to the Primary Control Center until there is an issue or scheduled downtime. Then, through customizable automated methods or manually the DNS is changed to point to the Secondary Control Center.
When the Primary is again available, it is re-synced with the Secondary and the DNS is changed to point to the Primary Control Center.
It's a simple, yet effective solution to ensure the Control Center is available and coordinating network management automation in the enterprise.