Many of the Cisco faithful, including Uplogix, are setting their sights on Las Vegas this July as Cisco Live 2016 returns to the Mandalay Bay Convention Center. This year the demos in the Uplogix booth (#925) will show applications for out-of-band management in data centers, branch offices and extreme remote locations.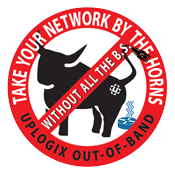 We're headquartered in Austin, Texas ya'll, and we feel like Cisco users need to take their network by the horns with our out-of-band platform. Continuous and network-independent monitoring of devices with automated response ensures that as soon as an event happens, a solution is already in the works. And since we're built on a secure platform, Uplogix can give you reliable eyes and ears on your gear whether the network is up or down.
We hope to see you as Cisco Live
Come by the booth to see features like WAN Traffic Failover. With WTF, your out-of-band connection can be used as a failover connection for primary traffic. Critical traffic keeps moving and you have access to find out exactly what is going on.
Drop by the Uplogix booth #925 to see what's new with us and pick up the latest slingshot animal for your kids, dogs* or coworkers.
* Please don't feed your Uplogix slingshot animal to your dog. They have an electronic sound generator inside that your pooch probably shouldn't eat. As a matter of fact, don't feed it to your kids or coworkers either.