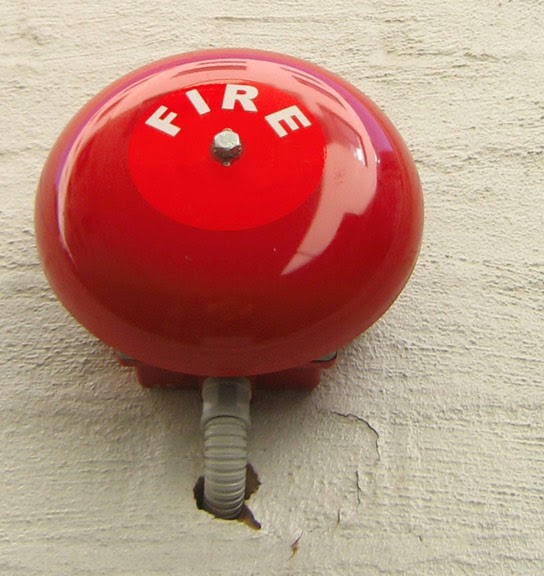 The sky is falling, the sky is falling!
Traditional network management has a lot in common with Chicken Little. SNMP polling lends itself to snap decisions or delayed information, and relying on the network path for sending traps can fail at the times when you need it the most.
See this post as a presentation on YouTube.
What most network professionals dream of are tools capable of intensive, reliable monitoring that can drive intelligent responses to events – both in the physical environment and in the network. Automation that takes some of the routine workload off their punch list that they can implement with confidence. This is Uplogix.
There are numerous applications for these capabilities. In this article, we'll talk about using data captured from the physical environment to manage network systems. Tools that will retrieve information and alert on temperature and humidity are commonplace. Some might even cut power to devices when pre-set thresholds are hit. But wouldn't a scenario like the following be preferable?
A networking closet has an unreliable AC system. At times, it shuts down along with other systems unexpectedly or maybe on holiday weekends. When this happens, temperatures rise and devices start shutting themselves down haphazardly, or worse, burning out. Maybe a temp sensor sends an alert to the NOC and the clock continues ticking until someone notifies the facilities group or tries to shut down systems remotely.
Put Uplogix into the picture and the story could go more like this. The AC shuts down, and temperatures begin to increase. Uplogix is continuously monitoring not only the device state of the networking gear, but also physical conditions such as temperature and humidity.

After 10 minutes, the temperature has increased 15-degrees. Using temperature data trends, the Uplogix rules engine triggers an alert to the NOC using the preferred method. This could be an SNMP trap to a dashboard system, a text message via an integrated cellular modem, and/or an email to a system admin group or a facilities person in the building.
After 20 minutes, temperatures are exceeding the limits for the gear in the network closet. Using pre-defined run-book procedures, Uplogix can utilize its individual console connections to devices to shut down gear just like an administrator would.
Each action taken by Uplogix can be fed upstream to the NOC – and if the primary network connection is lost during the process? An out-of-band link can dial-out to provide the information to the NOC as well as establish two-way, secure access back to the site.
But wait – the air conditioning is back on and the closet is cooling down. Uplogix can bring gear back online gracefully, reestablishing the network environment to working status.
The value of going beyond basic monitoring and blindly alarming versus an intelligent automated response is clear. In this scenario, it's reduced downtime—plus the costs of troubleshooting actions taken by the NOC (including a potential site visit) are removed entirely.
With Uplogix, it's like having an onsite virtual technician taking care of the tasks that are best done locally. For more information on high-resolution out-of-band monitoring and automated responses, visit Uplogix.com.
This blog post as a presentation: