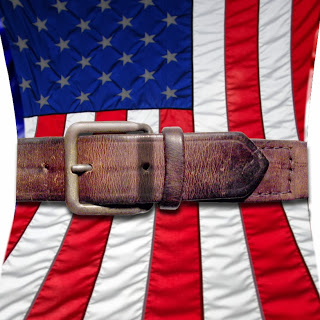 Belts are going to tighten in Federal IT, making Cloud,
data center consolidation and network automation
even more important.
A recent article in the Federal Times says that federal IT staff sizes will likely go down next year due to continued pressure from sequestration cuts, ongoing migration of federal IT infrastructure to the cloud, and program consolidation that leads to fewer employees and contractors.
A former Justice Department CIO, Van Hitch, said that agencies will primarily rely on attrition to reduce staff numbers, but may also cut contractor positions and use technology to operate with fewer people.
In a Goldman Sachs report from earlier in the month, the firm projected sequestration reductions will trim the federal workforce by 100,000 over the next year, with at least some of those jobs in IT positions. The report projects the next fiscal year to be tough as agencies deal with prolonged budget cuts and seek ways to do the same work with fewer people.
Technologies that will augment capabilities of the remaining staff include consolidating data centers, moving more services to the cloud, and deploying automation solutions within the network infrastructure itself. With about $80 billion a year spent directly on federal IT programs, roughly $60 billion is on personnel costs. Moving toward purchasing services and spending less on maintaining equipment means that IT offices can do more with less.
Local Management as a Solution to Staffing Challenges
Uplogix is essentially a virtual technician in a box that can maximize staff effectiveness by minimizing routine network management tasks. Nemertes Research estimates that these day-to-day tasks eat up 30-50% of IT staff time with troubleshooting and fixing problems across distributed networks. With secure automation that can be deployed with confidence, less staff time goes to routine tasks and can be focused on more strategic work like implementing cloud strategies and streamlining data centers, easing the pain of sequestration cuts.
The confidence in Uplogix comes from the fact that Local Management is a different approach to managing the network. Traditional centralized management relies on SNMP poling of devices providing the very network path it is supposedly managing. The patented Uplogix solution avoids the points of failure that has kept network management a hands-on practice for decades by putting the intelligence in the rack with the gear under management. Connections are made independently of the network allowing for higher frequency and resolution of poling data. With an onboard hard drive, robust processing and customizable rules engine, management of Level 1 tasks happens locally.
For more difficult issues, Uplogix becomes an onsite assistant for IT staff, securely passing information to centralized tools in- or out-of-band and serving as a direct connection to the troubled device. With Uplogix, onsite visits are reduced, meaning IT staff spends less time behind the windshield and/or outsourced service contracts are cheaper – all without sacrificing SLAs.
Beyond the direct savings of less time spent fixing issues, Local Management automation also removes chances for human error from network management. This is important for both reducing downtime (think "fat-finger" errors) as well as security. People are the cause of most security breaches. They skip steps tying to save time and get distracted and leave tasks undone or done incompletely introducing vulnerabilities into the network. Using a machine to manage some of the basic network management tasks means that jobs are going to happen the same way every time. Exactly like the run book says to do it.
If you find yourself in a situation where you need to do more with less, it's not always about working hard. Try working smarter with Uplogix Local Management.