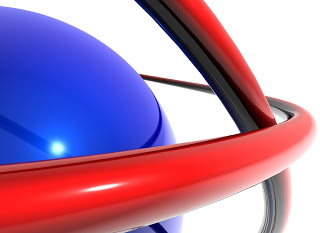 Local Management has some clear benefits for managed service providers who use Uplogix to deploy gear faster, manage it better, and control costs while hitting their SLAs.
Uplogix is working with one of the top carriers in the world to deploy and manage services for a large federal customer. They are using Local Management throughout the customer life cycle as an out-of-band solution plus much more.
Network Rollout
Technicians with less networking experience are able to connect gear to the Local Manager, which can either push configurations to devices, or serve as a gateway for remote network administrators to bring up gear. Sites come online faster, with less staging.
Uplogix Local Managers can store and push device configurations over the console port. This means that even devices that provide network connectivity (like routers) can be configured remotely or even automatically after basic cabling is completed. This lowers the experience level needed for onsite staff, allowing the MSP to control costs and allow their experts to connect remotely to sites, saving truck rolls and shortening installation time.
Multi-tenant Access
The carrier can access Uplogix for initial tasks like device burn-in before granting access to their customers for specific management tasks. Automated monitoring capabilities ensure that connections like out-of-band modems are functioning before technicians leave the site.
The managed service market is a competitive space. Customers expect high uptime and are cost-conscious. There is usually another company waiting in the wings to take over if the customer is not satisfied. Being able to deliver new value-added services through Local Management is an important competitive advantage for the MSP.
Granular access and detailed reporting are two areas where Uplogix value can be passed along to the end customer. Roles can be created that specify which devices and which commands are available for secure customer access. This allows the MSP to deliver the access and support levels their customers want and back it up with detailed reporting that is collected when the network is up or down.
Ongoing Management
In addition to 24/7 monitoring and automated fault recovery, in situations where a device must be replaced, bare-metal restoration allows the carrier to use "hard hat" technicians to swap out defective gear with new devices.
Day-to-day management tasks are simplified with Uplogix. The MSP uses Uplogix to monitor gear locally. One example is automatically verifying out-of-band modems are available, ensuring that things are working as expected, and ready should there be a need.
Local Management for MSPs
Uplogix provides an onsite "toolbox" for managed service providers that lowers their operational costs while improving customer experience. For more information, see Local Management for the Enterprise on the Uplogix website.