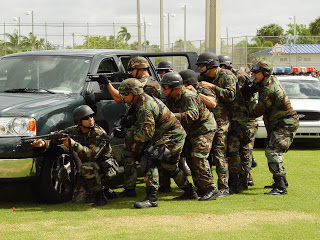 With just over 1 in 3 data breaches of a malicious nature,
most of the time, the security risk is just human error.
In the eighth installment of the annual Symantec Cost of a Data Breach report, the security firm concluded that mistakes made by employees lead to nearly two-thirds of data breaches.
Surveying 277 companies from around the world on actual data breach experiences, the Ponemom Institute study includes a wide range of direct and indirect business costs. Only 37% of the attacks were malicious, but whether attributed to friend or foe, costs are still high. In the United States, businesses paid an average of $5.4 million per data breach, which breaks down to $188 per record.
The report concludes with a few tips to reduce the risk of a data breach including educating employees, using (Symantec!) technology to protect sensitive info, and deploying encryption.
As a network automation solution provider, at Uplogix we say that if people are the problem, get them out of the equation.


What the report doesn't mention is to take steps across the organization to reduce employees from making these mistakes in the first place, by automating routine processes that lead to accidental negligence. Take for example idle user sessions. Whether left open because the user was cut off, or they just packed up and left without logging out, it's a big security risk.
Local Management is a tool for combating data breaches. Uplogix Local Managers prevent unauthorized user access by automatically closing idle sessions. Every time.
Tracking and compliance reporting of events in the network infrastructure management won't necessarily stop problems from happening, but it is the first step in finding and fixing issues. Uplogix constantly logs all changes made to managed devices and the results of these changes. This can help you enable policy compliance and satisfy internal and regulatory security standards.
Finally, Local Management is a secure way to manage your network. Automation of routine tasks helps keep people out of jobs that make it enticing to skip steps or deviate from security policies – whether from negligence or ill intent. Accessing the Local Managers themselves is secure, with AAA maintained and enforced regardless of the state of the network. Overall security is improved by restricting access to specific IP addresses and encrypting passwords stored in the database.
Uplogix can make sure you don't have forgotten devices out there with old security policies. Local Management scales to large environments with features like updating the access passwords on hundreds of managed devices at once.
So maybe the security problem is not looking back in your mirror, but you probably know someone who could be without even trying to be or knowing that they are. Save them (and your business) from themselves with Local Management.