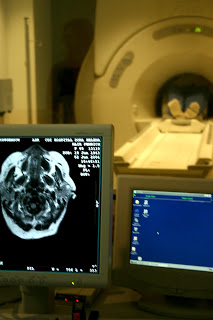 Even when trying to steer well clear of the election year healthcare debate by focusing solely on healthcare IT, there are a number of hot-button issues for healthcare CIOs. Electronic Health Records (EHRs), the Health Information Exchange (HIE), HIPPA compliance, telemedicine, as well as more industry-neutral issues like wireless networking and just how the cloud will impact operations are daily challenges in healthcare IT.


Critical data: balancing accessibility with "meaningful use"
Included in the 2009 economic stimulus package's HITECH Act, was a program that requires all providers to demonstrate meaningful use of electronic health records by 2014 or face reduced Medicare reimbursements. Using EHRs before that deadline can bring financial incentives. With both a stick and a carrot hanging over them, EHRs are a key deliverable for IT groups.
According to the Office of the National Coordinator for Health Information Technology (ONC), as of May 2012, over 110,000 healthcare providers and more than 2,400 hospitals are using EHRs. About 48% of all eligible hospitals in the US have received an incentive payment "carrot."
Challenges include everything from what software to use, to the hardware to provide users with to access EHRs, as well as a network ensured to be secure, robust, and flexible enough to deal with the evolving landscape. Hospitals are deploying a wide variety of solutions ranging from fixed workstations, semi-mobile cart-based computers, and a wide variety of tablets that can travel with health care professional from room to room. When the sole access to critical information contained in the EHR is over the network, uptime could literally be the difference between life or death.


With large groups of users and diverse equipment to support, using Local Management from Uplogix in healthcare makes a lot of sense. Network infrastructure can be monitored independently of the network itself, recovery actions can be automated, and smaller staffs can support distributed sites with fewer truck rolls. In the 24/7/365 world of healthcare, uptime is a requirement.


Help is on the way? The Health Information Exchange
The HITECH Act also funded the creation state HIEs to help healthcare organizations share data between largely proprietary EHR systems through the Nationwide Health Information Network Exchange. This initiative develops standards and policies for data exchange.
Years of EHR evolution combined with industry consolidation in healthcare is a storm of complexity for IT groups. Not only are they tasked with sharing information across disparate systems, they inherit disparate gear from organizations acquired in mergers.
Uplogix can help here. By managing devices over the ubiquitous console port, Local Management is able to provide monitoring and access to just about any device. As healthcare organizations come together, IT groups can standardize device management across non-standard deployments, freeing up precious time and resources for fighting other IT fires.


HIPPA compliance – encrypt or else
The Health Insurance Portability and Accountability Act predates the rise of IT, and was strengthened by the HITECH Act. It now requires any organization with access to personal health information (PHI) to follow its rules or face increased fines for data breaches. One important implication for mobile IT devices is that it notes that encrypted PHI on a lost device does not constitute a data breach.
New legislation also sets 2014 as the deadline for electronic fund transfer compliance. This means healthcare IT shops are now in the same boat at financial and retail IT groups familiar with PCI compliance.
With much of its early customer base in the financial world, Uplogix has developed Local Management to aid in compliance related to financial information. Whether it's enforcing AAA (authentication, authorization and accounting) regardless of the state of the network, or logging all changes made to devices and their results, Local Management improves overall security and makes it easier to document compliance.
Planning infrastructure to support today and tomorrow
Of course, one of the biggest challenges is meeting hard delivery dates with rapidly changing requirements. IT groups are called to deliver reliable (remember it's life or death) infrastructure to support everything from expectations for wireless, BYOD (bring your own device), and bandwidth-intensive telemedicine applications. IT deliverables have grown from desktops in doctor's offices and nursing stations to mobile devices, high-definition video conferencing in operating rooms and reliable connections from increasingly complicated medical devices for diagnostics monitoring support. The days of long banks of shelves with colorfully-tabbed folders has given way to data warehouses of personal healthcare information with specific rules about how it is stored, accessed and transmitted.
The typical healthcare data center is bursting at the seams. And the HITECH Acts meaningful use requirements may require some organizations to keep patient records on file for as long as 25 years. Moving this information into the cloud is a clear solution, but will have to answer questions on HIPPA compliance, data ownership, security and always-on availability.
Local Management is an important component of any cloud strategy since utilizing cloud technology assumes that you have a sufficiently strong and available network to access it. While basic information such as shot records and office visits might not be too taxing, add in high-resolution images and high access rates to the equation and even smaller healthcare IT groups will need to provide a bulletproof network. Uplogix and Local Management are there to help out — after all, it could be a matter of life or death.