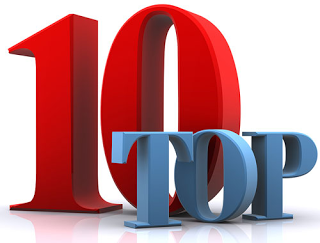 Gartner's Global CIO Business and Tech Priorities for 2012
Gartner recently asked over 2,300 CIOs around the world to name their top business and technology priorities for 2012. The survey showed that overall budgets will remain essentially flat in North America and Europe, although Latin America expects an increase of almost 13%.
The top ten tech priorities list has changed somewhat since last year with a major move by Virtualization and some shake-ups in Analytics & Business Intelligence and Collaboration/Workflow. Here is the full list:
Analytics and business intelligence (Last year's rank: 5)
Mobile technologies (Last year: 3)
Cloud computing, including SaaS (Last year: 1)
Collaboration/workflow technologies (Last year: 8)
Legacy modernization
IT management (Last year: 4)
CRM
ERP applications
Security
Virtualization (Last year: 2)
The business priorities did not change in the top three spots:
Increasing enterprise growth
Attracting and retaining new customers
Reducing costs
How does this list compare with your priorities? At Uplogix, our connection to network infrastructure (both literally and figuratively!) put us on the list for projects with a variety of goals. Across each of the CIO priorities above, the common connection is a network that is functioning as good if not better than its 2011 performance.
See how Local Management can address the Top Ten issues of CIOs in 2012.