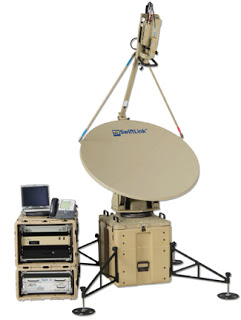 Uplogix recently announced an agreement with TeleCommunication Systems, Inc. (TCS) that will allow TCS to utilized Uplogix solutions in their managed services business units, as well as act as a reseller of Uplogix solutions to end customers.
TCS is a leader in reliable and secure mobile communications technology with solutions ranging from military communications to 9-1-1 emergency call systems to GPS and text messaging applications. Their customers include communications carriers and operators, public safety organizations and the federal government.
The ability of local management to lower support costs and increase uptime are clear for a company like TCS. They have large infrastructures for global location-based services, text messaging traffic (they delivered about a third of the US text message traffic — delivering over 850 billion text messages in 2010!), plus satellite communications through the TCS global network including teleports, operation center and field services.
There are also possibilities for local management in their SwiftLink family of deployable communications solutions that could bring network automation and remote troubleshooting like what is already deployed in many maritime applications that utilize Uplogix.
In managed services engagements, local management can be a game changer. The ability to automate many level 1 and 2 network management and device recovery tasks means that SLAs are easier to deliver and services can be delivered at lower costs. That combination of fewer rebates for missed SLAs, plus reduced support cost across the lifetime of the service from installation through monitoring and managing gives Uplogix users the ability to be more competitive and deliver on their contracts.
For more information, check out the Managed Service Providers data sheet in the Uplogix Resource Center.