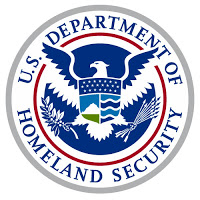 Uplogix Local Management can help you celebrate
National Cyber Security Awareness Month
While possibly not as visible as Halloween festivities or the pink-trimmed uniforms of professional athletes promoting breast cancer awareness, October is also National Cyber Security Awareness Month.
There aren't many days left to celebrate, but cyber security is clearly a daily obligation for all of us. According to the US Department of Homeland Security, the most serious economic and national security challenges we face are cyber threats, and every Internet user has a role to play in securing cyberspace and ensuring the safety of themselves and their families.
At Uplogix, we also take cyber security seriously. With business success increasingly dependent on network availability and performance, it is absolutely necessary to protect the underlying network and IT infrastructure from security threats. Traditional management protocols used today, such as SNMP and Telnet, fall short in securely managing remote networks, and require that the network is available to work.
Uplogix ensures that only the right users have the right access to devices and systems by providing very granular and customizable administrative access. Our Local Managers provide a secure management platform that meets the industry's most stringent security, encryption and AAA requirements, ensuring that security and management policies are always enforced, even during a network outage.
By both enforcing IT policy and audit & compliance reporting, your network infrastructure will be more secure, ensuring that not only will the right people have the right access to the right gear, but that you will have a trail to document it all — right down to the key strokes they made and device outputs during sessions. Uplogix Local Managers inspect audit logs in real-time for problems and can proactively take rules-based automated corrective actions based on log patterns.
Primarily required in federal applications, the Uplogix platform is FIPS 140-2 compliant and in-process with NIST. The Uplogix Control Center utilizes the SafeNet Luna PCI-e cryptographic module, which is validated to FIPS 140-2.

So, if you are an Uplogix customer, enjoy Cyber Security Awareness Month knowing that we're out there working for you with local network automation 24×7. If you aren't yet enjoying the benefits of Local Management, now you are a little more cyber-aware.