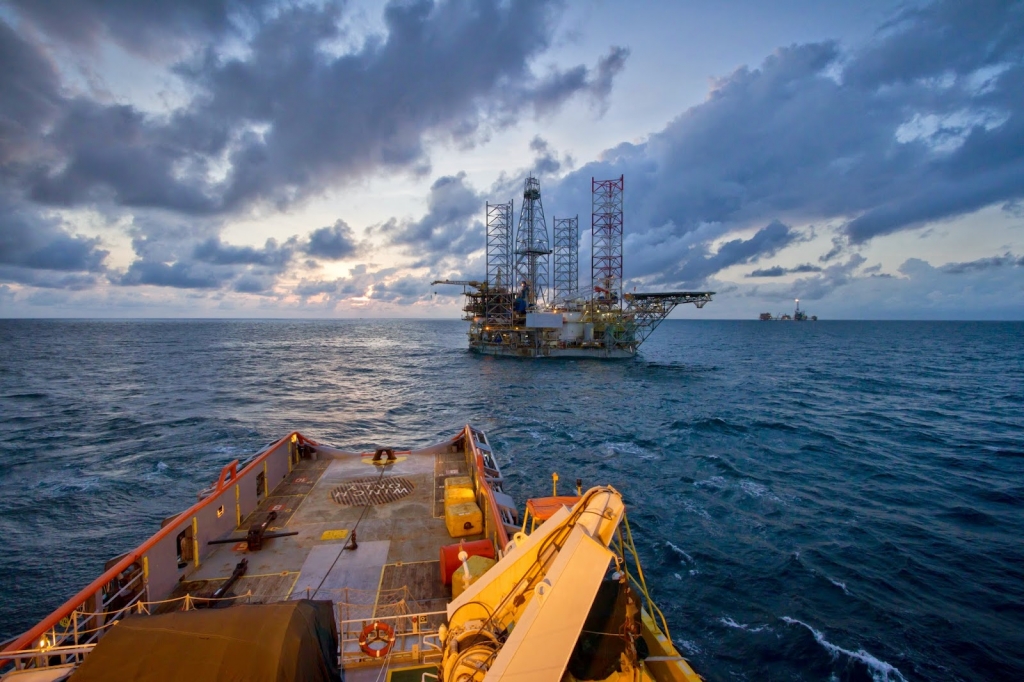 Uplogix customer Orange Business Services was recently awarded a five-year $12 million contract from BW Offshore for an end-to-end satellite communications solution. The project will connect over a dozen vessels and two land-based locations, bringing offshore personnel access to the same business applications, communications and entertainment services at sea as on land.
The concept of an offshore vessel as an extension of the home office is built on reliable satellite connections with sufficient bandwidth and low latency that make it possible to roll out services like VoIP and unified communications along with applications for vessel diagnostics, cargo monitoring and scheduling. Here are some examples:
A connected ship can be closely monitored and managed from the home office, allowing an expert onshore to monitor multiple vessels at a time ensuring maintenance can be scheduled proactively – avoiding costly unscheduled servicing.
Exact positioning and cargo information can help with maximizing efficiency of the fleet and responding to ever-changing weather conditions on a global basis.
Crew welfare can be improved greatly by keeping them connected with loved ones at home as well as current news and sporting events.
The challenge of moving to an "office at sea" model is that you need the reliability of a corporate home office, but on a moving vessel in locations that can be about as remote as you can get on the planet.
Uplogix Local Management has found a home in maritime networks with its combination of network management monitoring and automation, secure out-of-band connections over a variety of channels including LEO satellites, and the ability to manage a wide variety of gear including satellite modems and antennas. A Local Manager in the comms room truly acts like an onsite network and satcom technician – continuously monitoring devices and responding when there are issues. Shore-based staff can access gear at sea using the same connection as they would if they were on the vessel itself.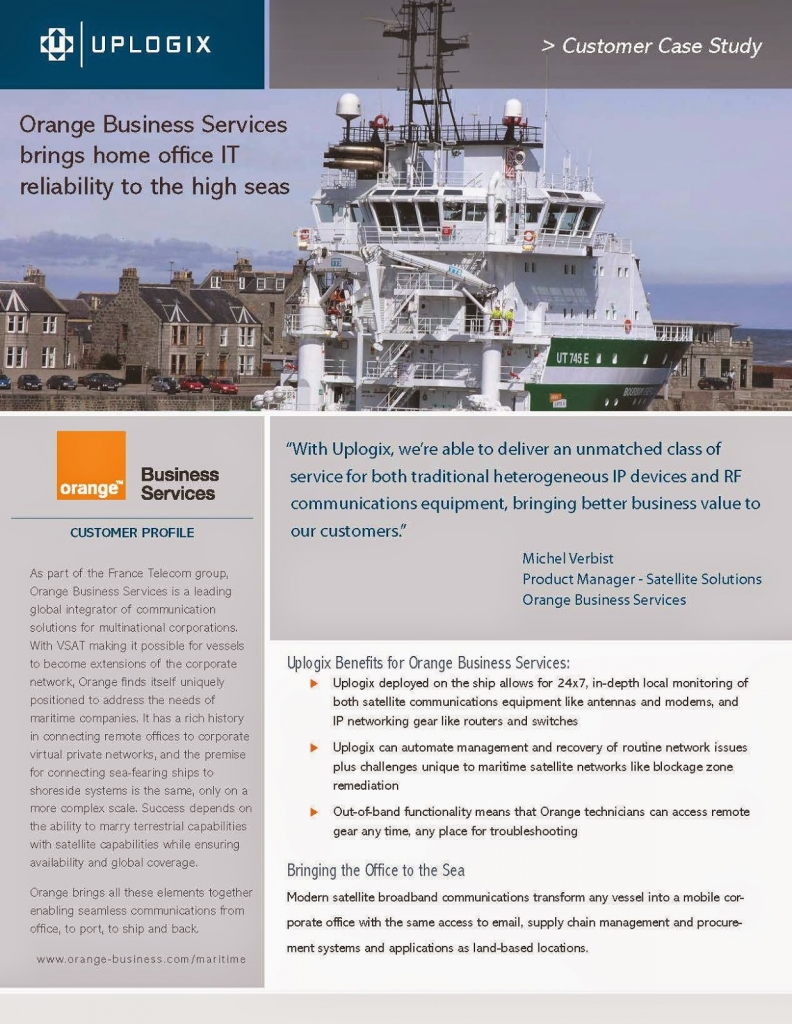 For more information about Orange Business Systems and their use of Uplogix in maritime VSAT, download the case study.