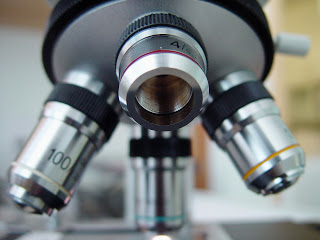 Enterprise Management Associates (EMA) recently published a market perspective on local management technologies, highlighting the Uplogix Local Management Platform. They note an increasing urgency in IT as it deals with a widening human resource gap, ever-present pressures to limit operational expenses, and substantial increases in complexity within IT infrastructure, as driving factors for implementing more automation to IT management.
The brief says that Local Management needs to be in your vocabulary. For some time now, all of the focus has been on virtualization, which has delivered great rewards, but is also built on the assumption that there is a physical infrastructure that performs in a flawless manner. They state:
"IT pros can little afford to drop their guard against anything less than 100% availability when it comes to any aspect of physical compute or connectivity assets."
There is an analysis of compelling reasons for implementing local management including increased efficiency and speed when it comes to recognizing issues automatically and also resolving problems without human effort. The broader business objective of reducing operational risk is addressed through this constant monitoring of day-to-day operations as well as acting as a "backstop" for occasional activities like patches and upgrades. In these situations, local management can automatically roll-back any failed configurations to restore operations without "requiring personnel on-site to 'babysit' the process."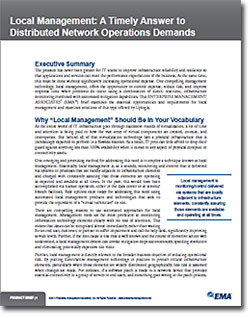 Seven essential requirements for investigating or evaluating local management solutions are described in the brief as well as an evaluation of the Uplogix platform.
Rather than give you a brief of the brief, read it for yourself by downloading the EMA Perspective from the Uplogix Resource Center.