Welcome to the Uplogix Partner Portal
1. How to get started

– Quick Start Guide
– Partner Program Overview
– Quick Qualification Questions
2. Register an opportunity

3. Questions?

Contact us:
– partner@uplogix.com
– 877-857-7077
Resources for selling Uplogix
Sales Resources
Uplogix PowerPoint Presentations
Is this an opportunity for Uplogix?
Hot Button Scenarios
When you hear of a potential customer with one of these issues or a project involving one of the following, think of Uplogix:
Secure out-of-band access
Network refresh
Console servers for out-of-band
Issue with access to a location
Meeting SLAs – losing margins due to OPEX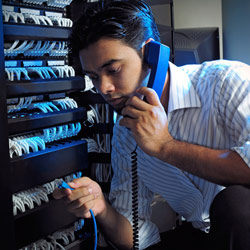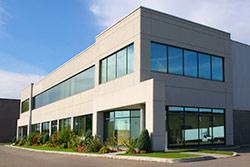 Who buys Local Management?
Local Management is a horizontal solution that cuts across industries. It's found everywhere from the data centers of global financial institutions to remote energy production platforms to the battlefield as well as the branch office just around the corner.
Enterprise IT for Branch Offices
Enterprise Data Centers
Managed Service Providers
Organizations implementing M2M/SCADA/Telco infrastructure
Why use Local Management?
Traditional network tools rely on people and the very network they are managing to work. This means when the tools are needed most, they are unable to function.
Businesses lose an average of $300,000 per hour due to IT outages
Years ago Gartner reported 80% of network outages are caused by administrator error, and more recently confirmed that they expect this to be the case through 2015
Local Management can automatically resolve 60% of network and communications infrastructure issues that would require manual intervention or a site visit in seconds.
Reduce OPEX
Stop sending (or paying someone to send) valuable technicians on-site to perform tedious and error-prone support and configuration tasks.
Improve Service Levels and Meet SLAs
Protect the end user experience by monitoring more frequently and thoroughly – with instant automated action when issues occur.
What is Local Management?
Completely network-independent management capability located with — and directly console and/or Ethernet connected to — devices to provide the following for network and communications infrastructure:
Remote Access | Cost effective and reliable with multiple OOB channel options
Access Control and Complete Audit | Fine grained roles based access for administration with no network AAA dependence.
Configuration Management | Fail-safe automated changes and updates. Common interface for heterogeneous environments.
Automated On-Site Support | Automate tasks normally requiring an on-site technician
High Resolution Monitoring | More intensive network independent without limitation to data in SNMP MIBs.
Centralized Control and Reporting | Includes a management console and integration with centralized management systems.
A quick video introduction to Local Management
See why Local Management is different from traditional network management. How the combination of secure out-of-band access, local connections for high-resolution monitoring, and on-board storage, trend analysis and automation make Uplogix effectively a Level-1 technician-in-a-box. This video shows where Uplogix sits in the network and hits a few highlights of the platform.