Book a Meeting for a Meal on Us​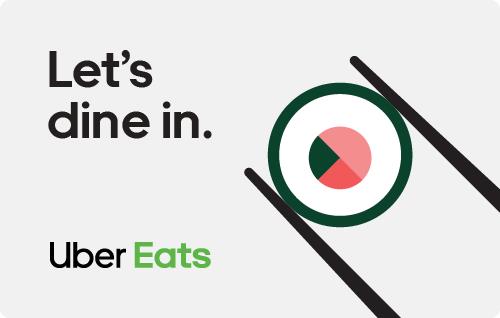 Beyond Out-of-Band Healthcare Solutions
If you have 25 minutes, we'll send you a $50 Uber Eats gift card. Really. 
Healthcare organizations need secure, high performing network infrastructure to ensure the important work of making people healthier gets done. 
Here are a few reasons Uplogix is trusted for out-of-band management:
Remote Access | 

High-speed cellular modems provide reliable out-of-band access to gear when the network is down or degraded saving truck rolls, time and effort.

Centralized Management | 

From the NOC, network managers use the Uplogix Control Center to easily manage their entire deployment. With the graphical interface, it's easy to view status of remote sites as well as drill down to specific devices.

Security & Compliance | 

Uplogix extends role-based administrative access policies to devices with detailed auditing and reporting for compliance when the network is up, or down.
---
READ THE CASE STUDY: MOSAIC MEDICAL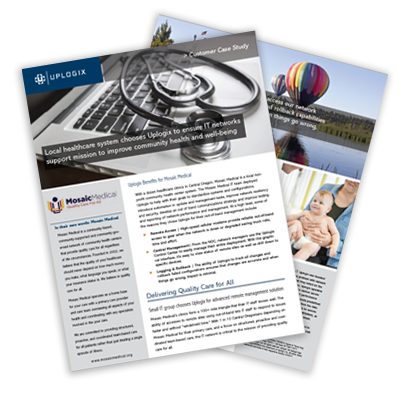 Local healthcare system chooses Uplogix to ensure IT networks support mission to improve community health and well-being.
 " Uplogix gives our team a secure means to access our network hardware and provides extensive logging and rollback capabilities to ensure our changes are accurate, and when things go wrong, the impact is minimal."
For more information on Uplogix as your beyond out-of-band healthcare network infrastructure visit our website.