Ms. Frankovitch is a corporate development and executive management veteran, with global experience growing early stage companies. Most recently, Frankovitch was with Adams Capital Management (ACM) as the director of corporate partner strategy where she worked with ACM portfolio companies, like Uplogix, to identify partnerships and opportunities for improved revenue, distribution channels and potential liquidity opportunities. Prior to joining ACM, Frankovitch started several business units and served in multiple management roles for iGATE Capital where she was as a member of the executive team that lead two successful IPOs of iGate subsidiaries. Some of the other companies that Ms. Frankovitch has worked with are GE Capital, Warburg Pincus, Apar Infotech, Flashline, BEA Systems and Revenue Technologies. Ms. Frankovitch holds a BS in Business Administration and Accounting from West Liberty State College and has taken part in executive management programs at Carnegie Mellon University and Harvard Business School. She also serves as the Education Committee head for the National Venture Capital Advisory Board.
VP, PRODUCT STRATEGY & FOUNDER
Mr. Dollar is a respected technology innovator with 20 years of experience designing and managing network communication infrastructures. Before founding Uplogix he was a key network architect at several application service providers, responsible for 99.999% application and network availability. Mr. Dollar has spent over a decade with world-class organizations such as The Coca-Cola Company and Reliant Energy, driving key aspects of technology and network architecture strategies. Mr. Dollar received his BBA from Stephen F. Austin State University.
Ms. Lowe is a finance professional with 30+ years of experience leading the finance, accounting, and HR operations of both domestic and global early stage companies. She has a strong record of leveraging available resources to accomplish corporate objectives. Ms. Lowe received her BBA in Accounting from the University of Texas at Austin.
VP, CUSTOMER SUCCESS & SALES
As Vice President of Customer Success and Sales at Uplogix, Eric is accountable for the overall happiness of Uplogix customers. Eric has worked in every customer facing role at Uplogix, which has left him with both schizophrenia and a strong, impassioned commitment to excellence that helps him call things the way they are and see them through to success. One of Eric's strengths is his ability for solving complex and varied problems. This may be due to his complex and varied background – perhaps he learned how to break problems down into manageable pieces through his experience as a kosher butcher? Then there were the years of writing AI code and prototyping robots, or driving a forklift. Eric also has a background (and a Ph.D.) in Particle Physics, a field he approached with the earnest goal of achieving superpowers. Luckily for us, and despite what he tells his kids, the requisite comic book-like catastrophic disaster never occurred, and Eric — while unusual — is still 100% human. Maybe.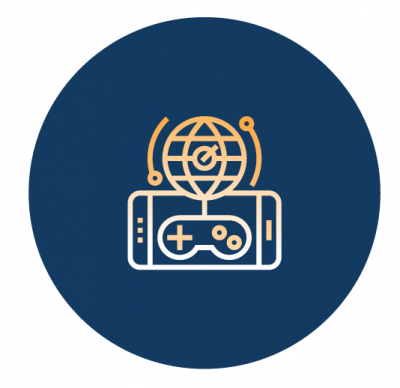 Uplogix proactively and persistently monitors the network infrastructure through a direct connection
The core of our automation is that Uplogix works like an admin whether the network is up or down
Subscribe to our Blog and News Updates
Uplogix attacks the challenges of network management from a different angle. Take a few minutes to browse through our Data Sheets, Case Studies and additional resources to see for yourself.