Installing a Fiber Module
These instructions apply to both the Uplogix 5000 and Uplogix 500 models.
Step 1: Power down the Local Manager and remove the faceplate from the front by removing the screws in the upper-right and lower-left corner.
Note the gray plastic rails that will hold the module card.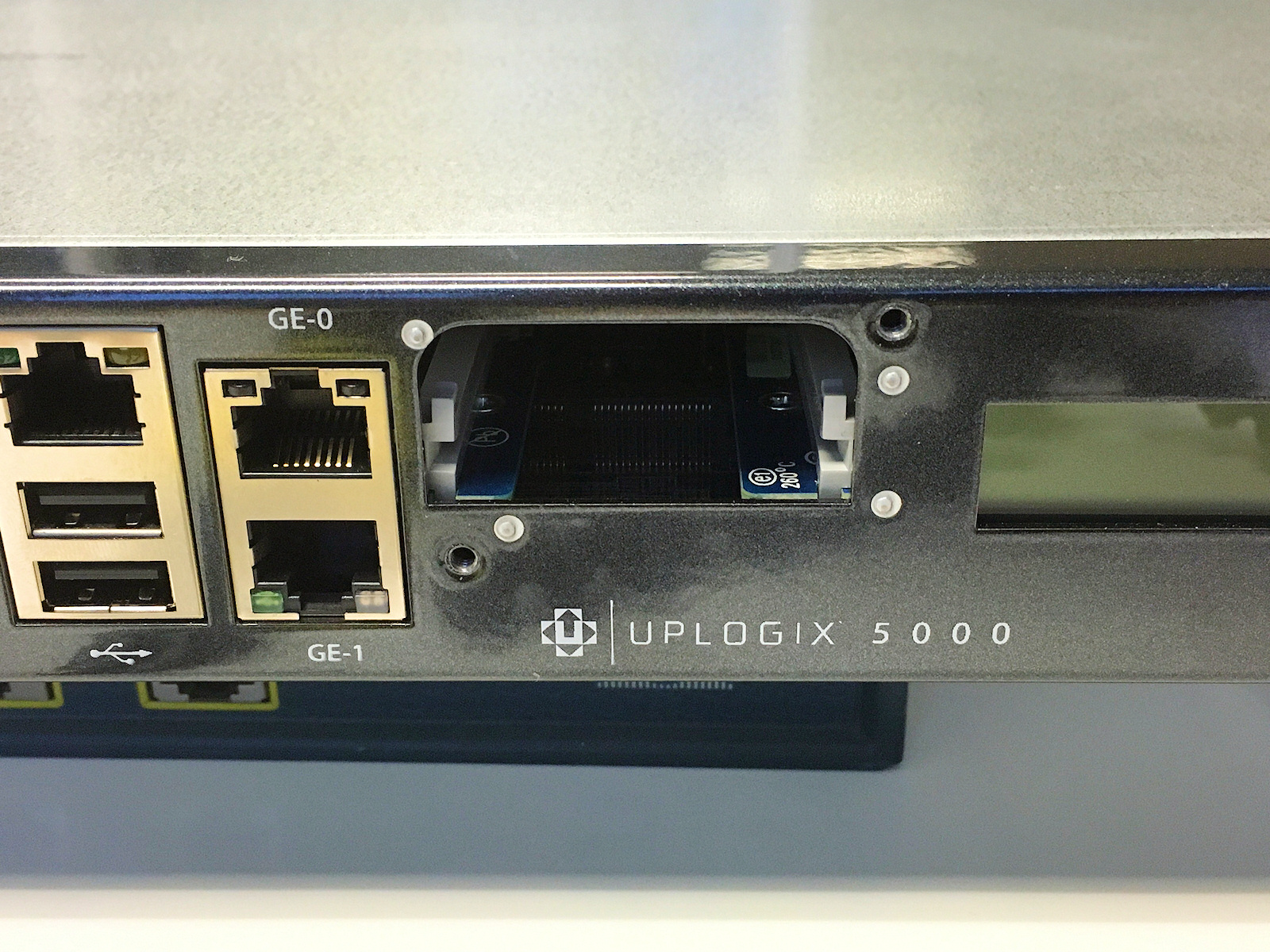 The SFP is as shown here (this is provided by the customer):
The module card is as shown here: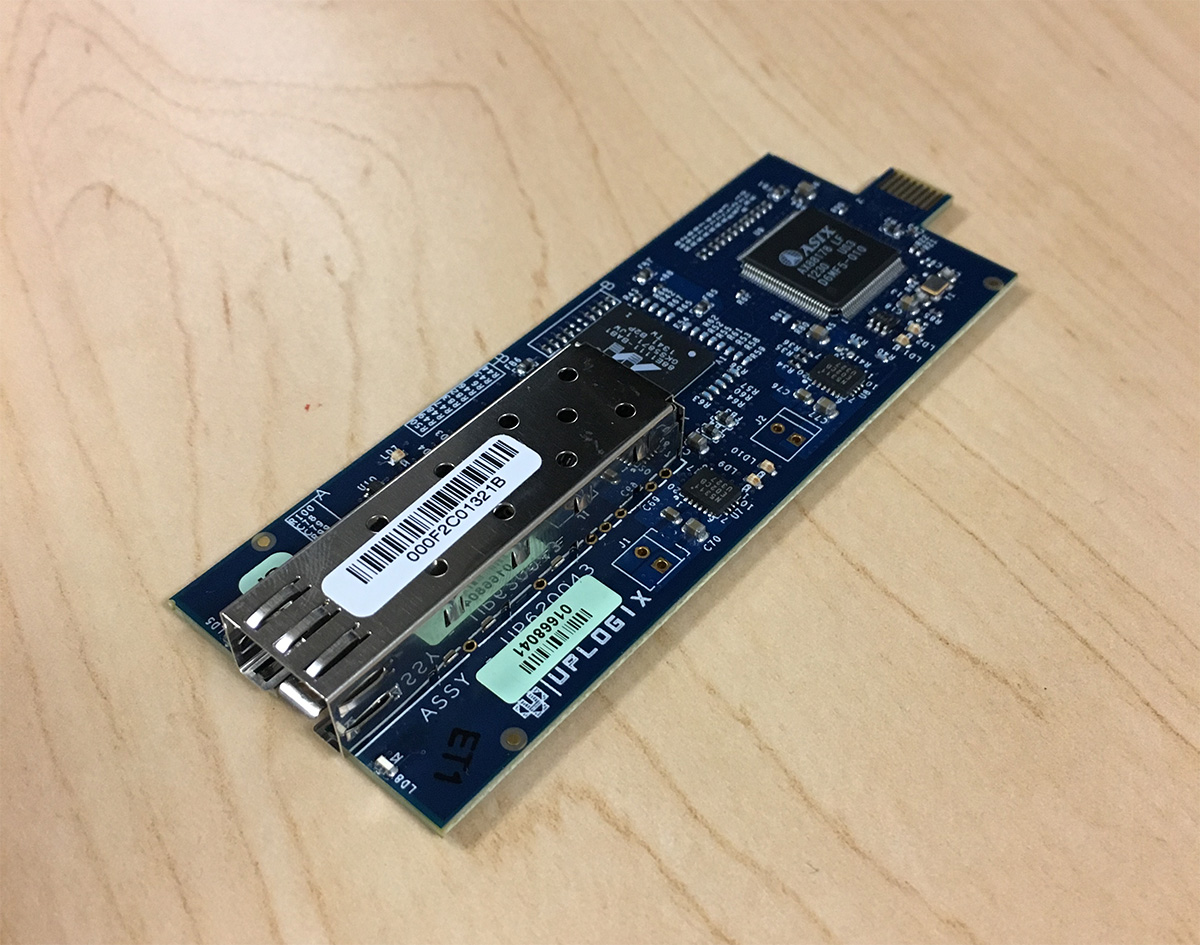 Step 2: Insert the module card into the modem slot of the Local Manager, making sure that it is secured within the gray plastic rails.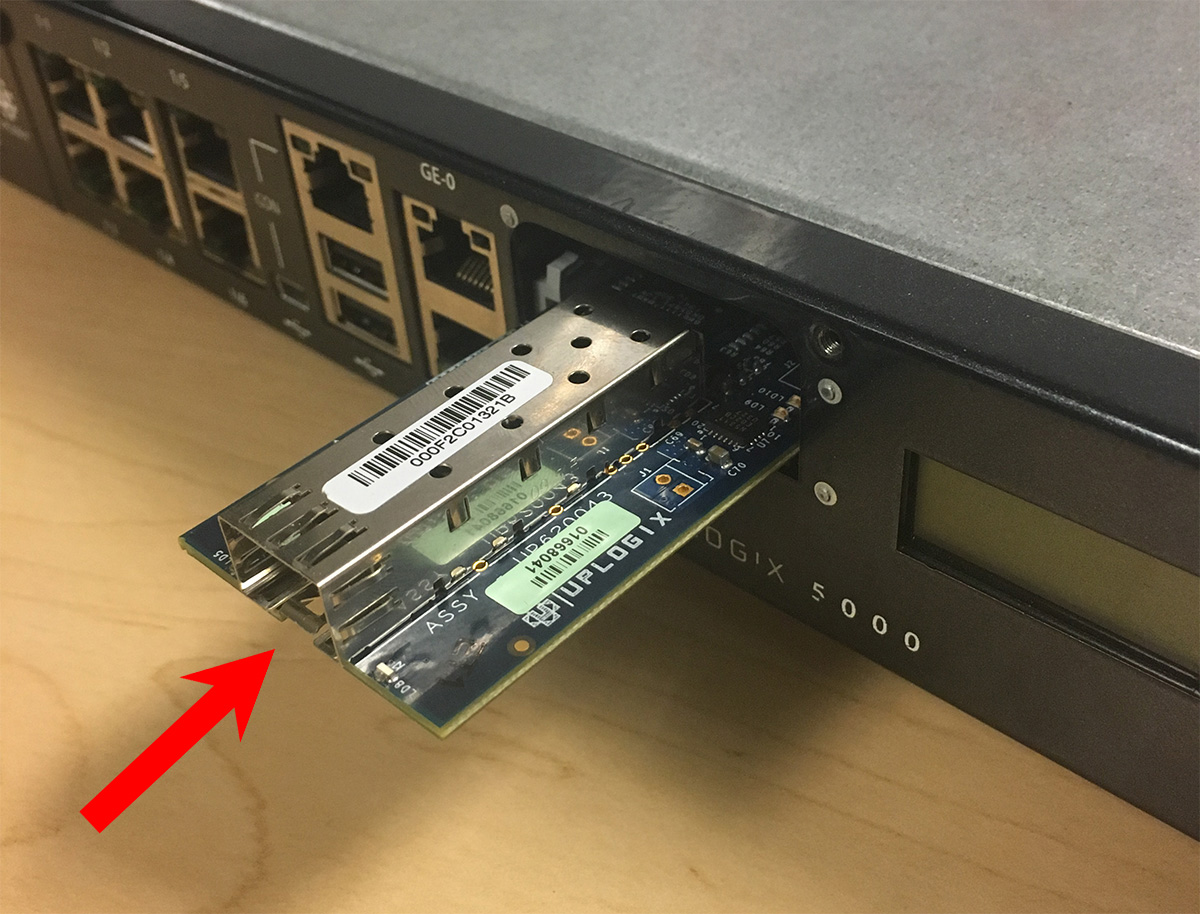 Ensure proper alignment with the connector in the back.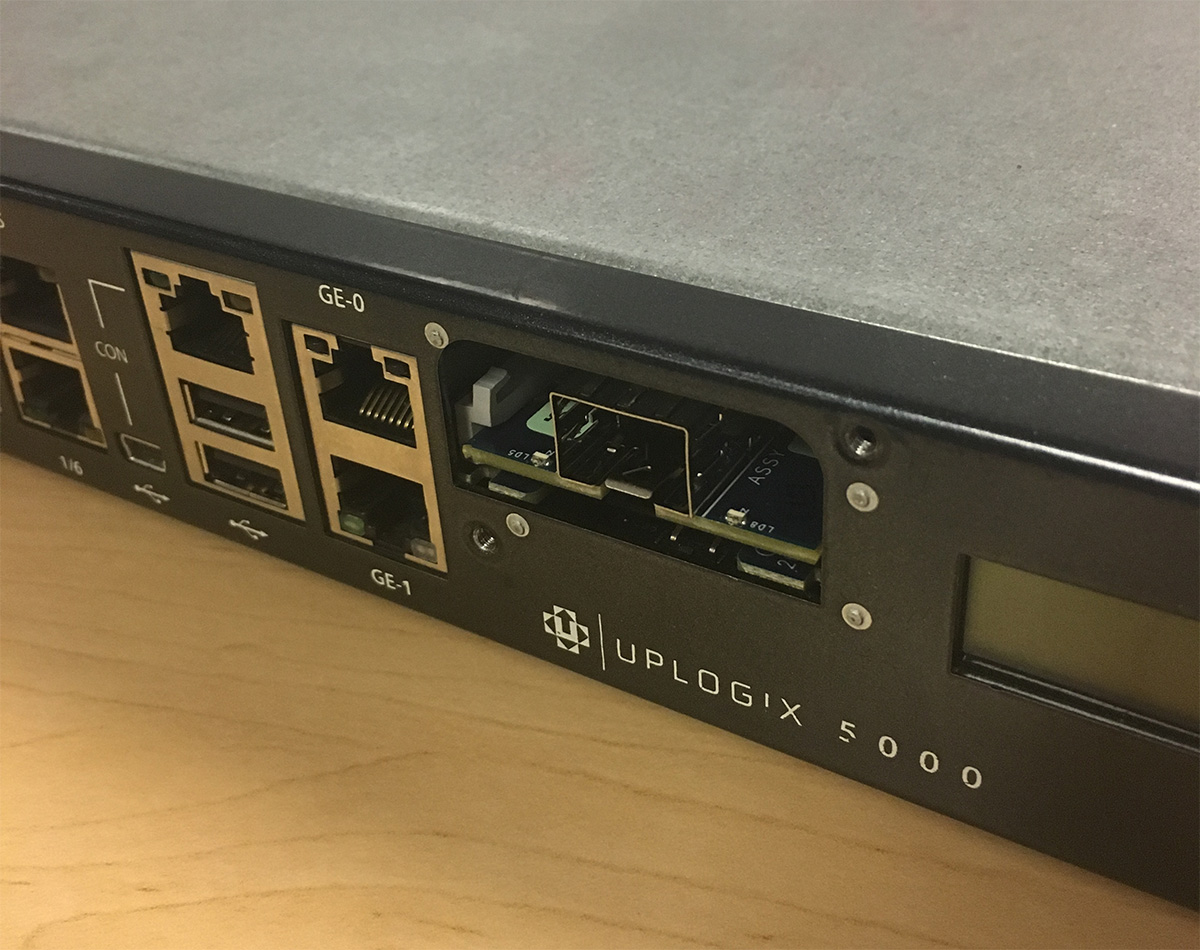 Step 3: Attach the faceplate onto the chassis and screw the 2 screws back in the upper-right and lower-left corners. Power up the Local Manager.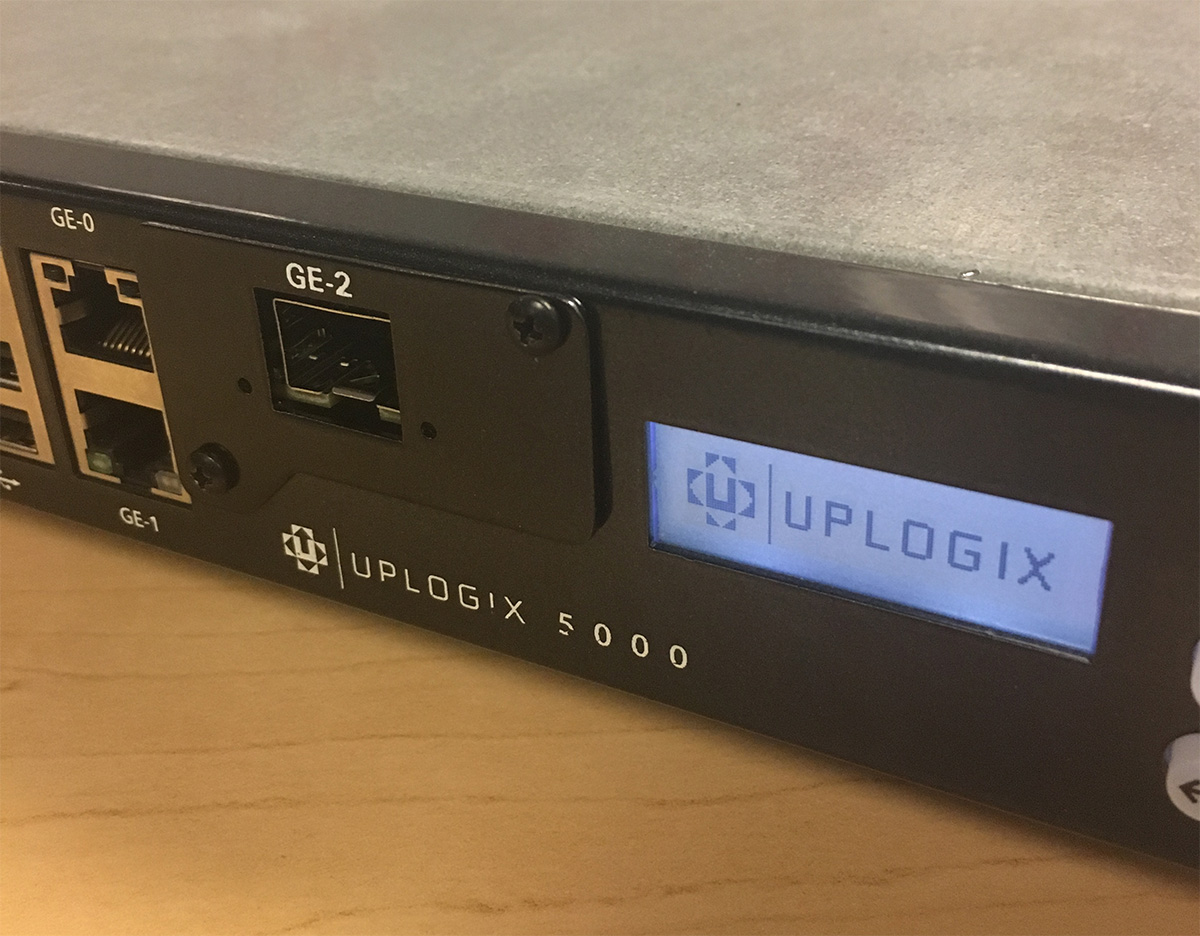 Step 4: Insert the SFP into the slot with the handle facing up.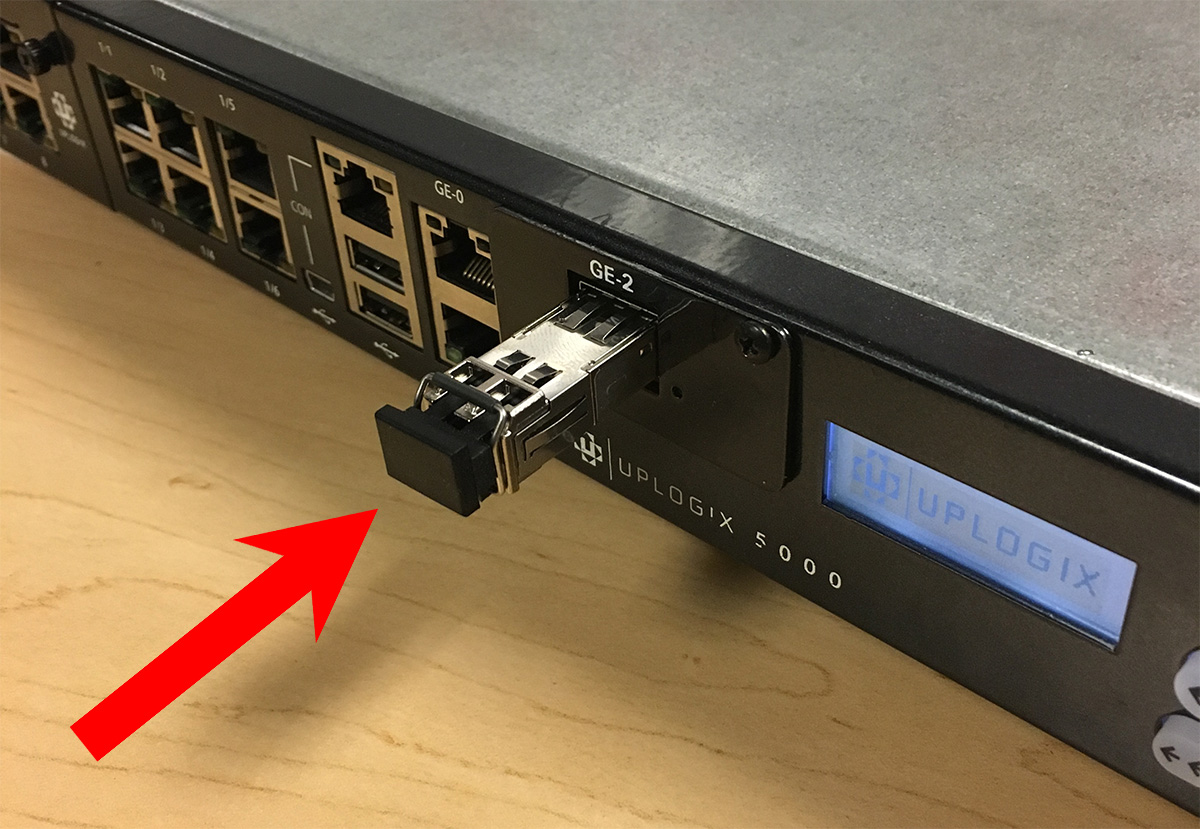 The module should snap into place, and a blinking green light indicates that it is correctly connected.