Administration > Server Settings
If you contact Uplogix Technical Support about an issue with the Control Center, the technical support staff may ask you to send log files. The Send Logs section at the bottom of the Server Settings page provides a convenient way to do this.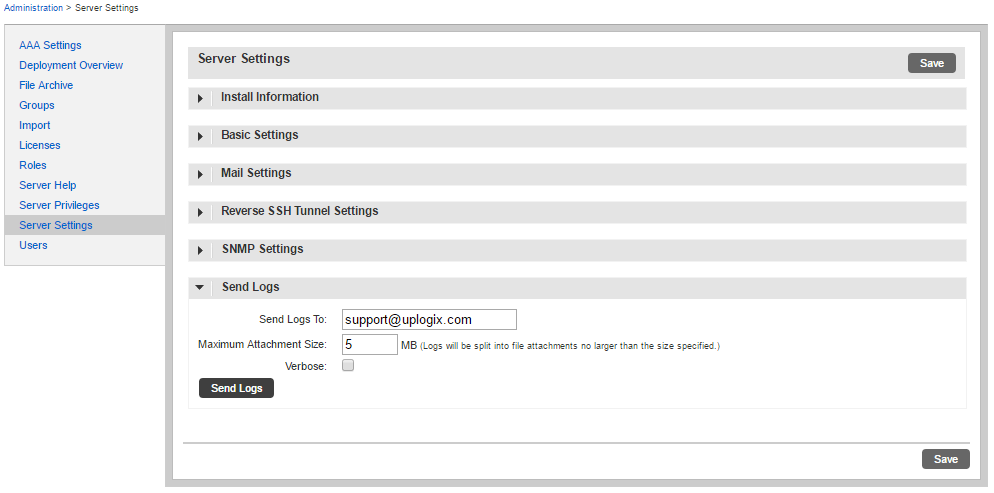 Follow the support technician's instructions to send the logs.